Teng Tools TT6508RAF 8 Piece SAE / Imperial Ratcheting Wrench Set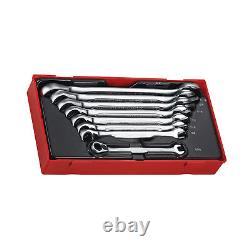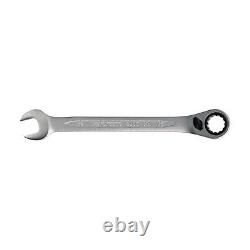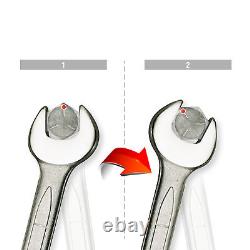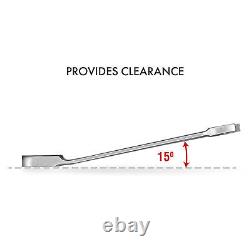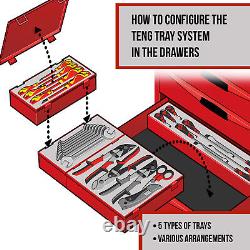 Teng Tools TT6508RAF - 8 Piece SAE / Imperial Ratcheting Wrench Set. Ratchet with a flip reverse lever to change direction with one hand operation. Ring end offset by 13 degrees to enable use on flat surfaces and protect your knuckles. 72 teeth gives a working arc of just 5 degrees. Flip reverse lever for one handed direction change.
The 12 point ring head is set at a 15 degrees angle to facilitate use even on flat surfaces. All ring heads are equipped with the Teng Tools "Hip Grip" system which means the contact surface grips on the flat surfaces of the nut rather than on the corner. This helps prevent damage to the nuts and bolts and makes it possible to grip nuts and bolts which already have damaged corners. Made from high grade chrome vanadium with polished heads and a satin finish for extra grip in oily environments. The Teng Tools concept is based on each tool having its own place.
Each TT set acts as a part in an organised system by being clicked together with other TT sets and fits perfectly in your service case, tool box or roller cabinet. No space is wasted and each tool sits perfectly in place. This means it is much easier to see whether any tools are missing at the end of the day.
5 Steps to Get Organized. Choose storage: case/top box, middle box or roller cabinet. Choose the TT- sets you would like. Place them in the storage!