GEARWRENCH 16 Pc. Ratcheting Combination Wrench Set with Tray Metric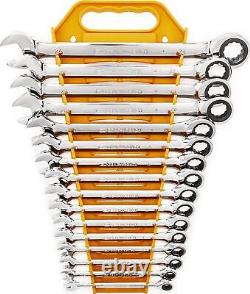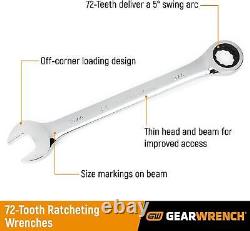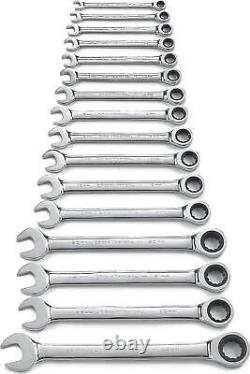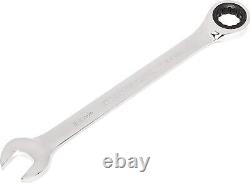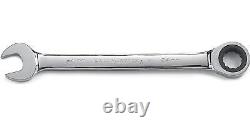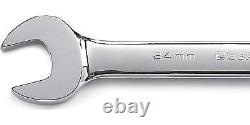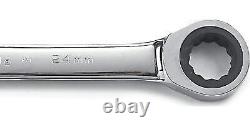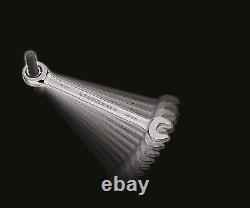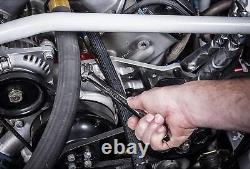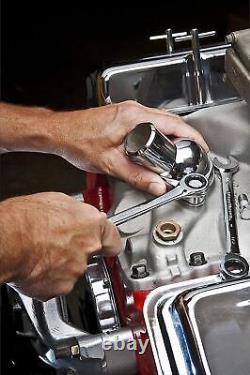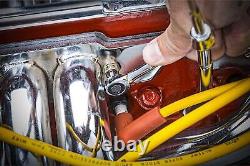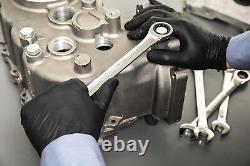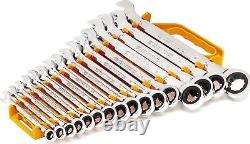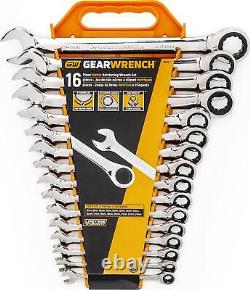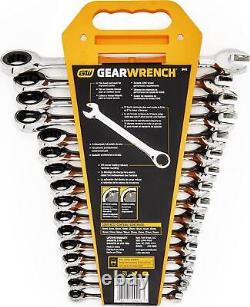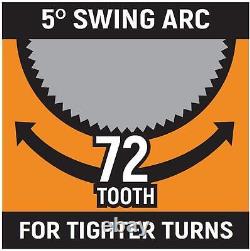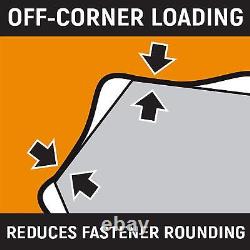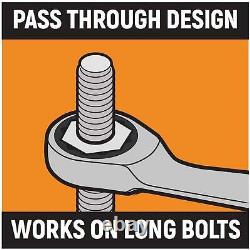 Ratcheting Combination Wrench Set with Tray, Metric - 9416. GEARWRENCH original Ratcheting wrenches combine the speed of a ratchet with the access and control of a wrench. They offer the ease of 5 degrees of movement to turn fasteners, versus 30 degrees on standard combination wrenches. The small Ratcheting box end Head design enables access to tight spots where a ratchet won't fit.
The open end allows for easier access on tough to reach spots, making jobs go faster and easier. This set is a great addition to any mechanic tools Collection. What's in the Box 16-piece metric wrench set with molded wrench rack and the following sizes of wrenches.
8mm, 9mm, 10mm, 11mm, 12mm, 13mm, 14mm, 15mm, 16mm, 17mm, 18mm, 19mm, 20mm, 21mm, 22mm, and 24mm. Sleek head design for access to tight spots. Surface Drive provides a stronger grip on fasteners and reduces rounding. The Gearwrench 72 tooth ratcheting box end needs a minimal 5° to move fasteners vs 30° for standard wrenches. Off corner loading design on box end provides better grip and reduces fastener rounding.
The Gearwrench Combination Wrench Set has pass thru technology works down any length of threaded rod and long bolts. Thin head and beam provide greater access in confined work areas.
Plastic Wrench Rack included for tool retention and storage. Item Dimensions LxWxH: 13.6 x 14 x 1.8 inches. Item Weight: 6.6 Pounds.
Product Dimensions: 13.6 x 14 x 1.8 inches. Included Components: 8 mm, 9 mm, 10 mm, 11 mm, 12 mm, 13 mm, 14 mm, 15 mm, 16 mm, 17 mm, 18 mm, 19 mm, 20 mm, 21 mm, 22 mm, 24 mm, Wrench rack.