24Pcs. Ratcheting Ratchet Wrench Set, Professional Slim Profile Mechanic With Rack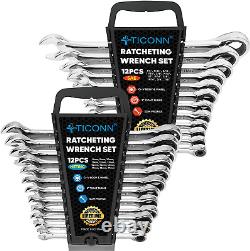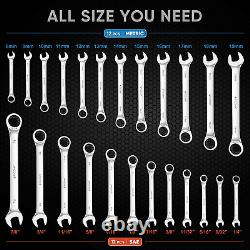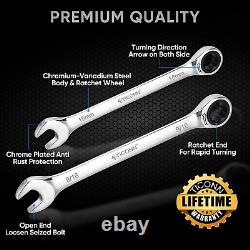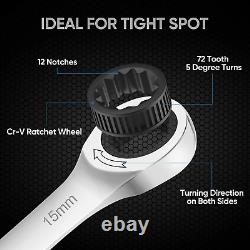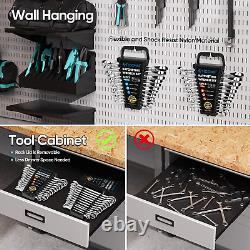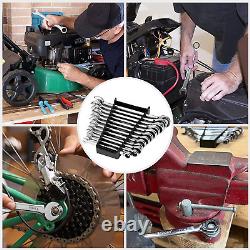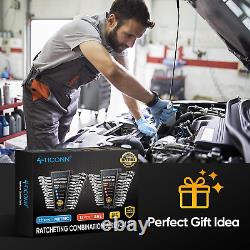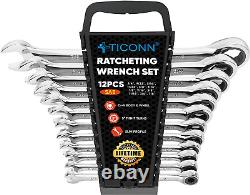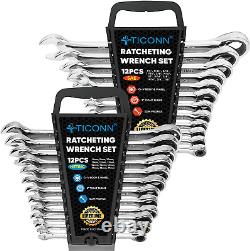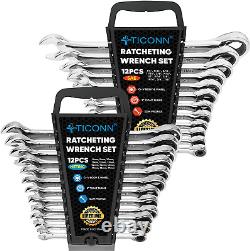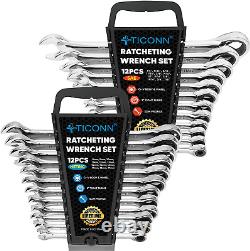 [PREMIUM MATERIAL AND DETAIL FOCUSED DESIGN] TICONN combination ratcheting wrench sets are made from Chrome Vanadium steel (Cr-V) for both wrench body and ratchet wheels. Multiple layers of plating ensure the wrenches set won't chip or rust.
Stamped size marks are easier to read and will last forever. Tightening direction is marked on both sides of the rachet. [COMPACT EASY TO CARRY STORAGE RACK] Our compact easy carry wrench organizer is made from high-quality nylon material which is flexible and strong.
You can also easily hang the mechanic tool set on your tool wall or put it inside your drawer. The compact design of the ratchet wrenches set will save you more drawer space compared with a rollup storage bag.
[24PCS COMBO SET SIZE LIST] 12PCS Metric Set: 8mm, 9mm, 10mm, 11mm, 12mm, 13mm, 14mm, 15mm, 16mm, 17mm, 18mm, 19mm 12PCS SAE Set: 1/4", 9/32", 5/16", 11/32", 3/8", 7/16", 1/2", 9/16", 5/8", 11/16", 3/4", 7/8". [WIDE APPLICATION] Our ratcheting wrench set is made pro-grade but can be used in many more applications in your daily life such as automobile maintenance, machinery troubleshooting. The slim design will allow you to have easy access to those hard-to-reach spots compared with a socket wrench.
This ratchet set hand tools are made TICONN TOUGH with our highest standards. Find More Tools from TICONN.